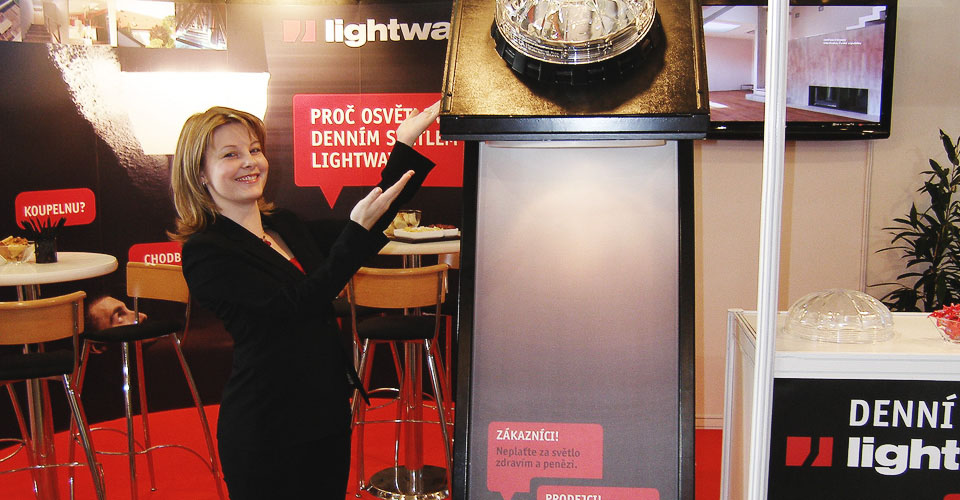 Lightway News
---
Lightway presents throughout Europe!
Lightway actively participate in international trade fairs with their foreign partners, whether in Munich BAU, London EcoBuild, Bolzano Klimahouse, Uttrecht BouwBeurs, Augsburg RENEXPO, Utrecht Eigen Huis Verbouwen, Brussels Passive House, Milano SolarExpo to Ljubljana Sejem Dom.
---
What can one do so that water doesn't leak from the sun tunnel in winter?
Do you know that all sun tunnels from all producers in the world, even if they have a double diffuser or double dome, have poor performance values when it comes to thermal penetration? What happens inside the tube when cold air comes from the roof dome and meanwhile the air coming from the light diffuser is warm? What happens in the tube when two different temperatures freely meet and create dew point?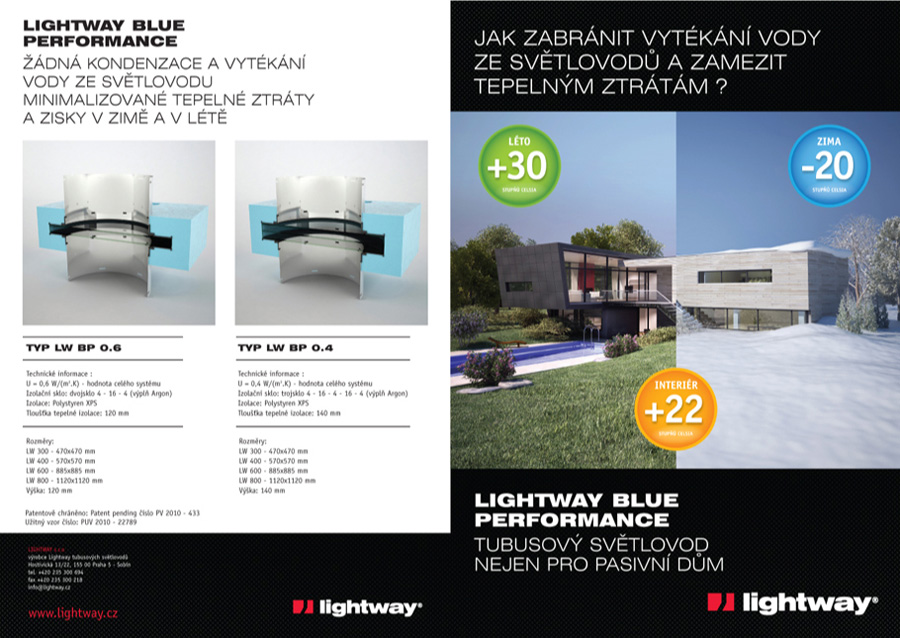 ---
Lightway Blue Performance – A Component for All Lightway Sun Tunnels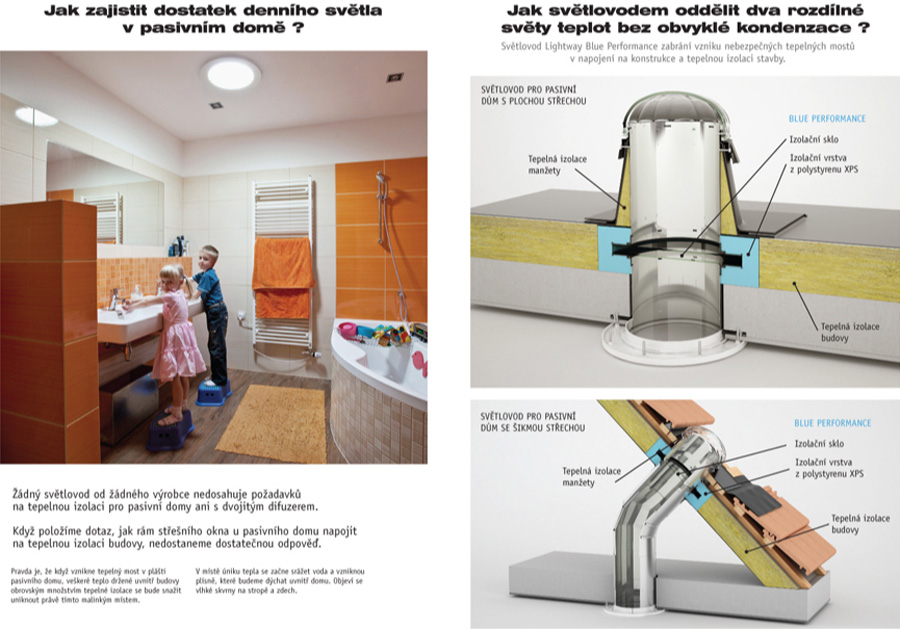 ---