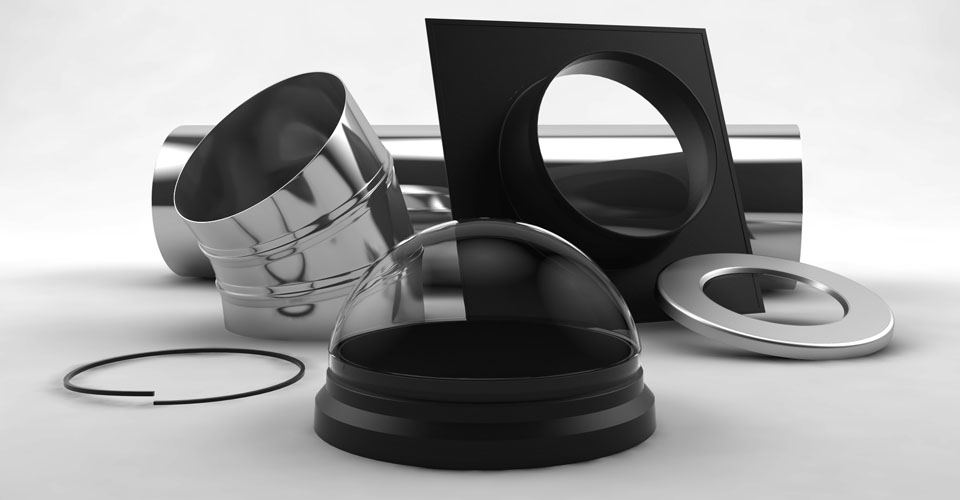 Lightway Silver line of sun tunnels
There are these types of Silver sun tunnels produced:
---
Lightway Silver 600
Delivers plenty of sunlight even in winter under an overcast sky for work spaces or where you like to read and not use light bulbs for reading during the day. These are suitable for sales floors, offices, higher staircases in family houses, illuminating kitchen counters, where in winter it won't be necessary to turn on a light. They're suitable for bathrooms, where especially women appreciate them because they can apply make-up in daylight and know how the colors will look outside. They're effective at long tube distances, up to 20 meters from the dome.
Lightway Silver 800
For performance standards for daylighting buildings in any weather and season, in the office, pharmacy…Effective daylight production in assembly halls and warehouses and stores. Very high performance under overcast skies in winter. In residential buildings they are used to light swimming pools and open entryways or large kitchens where their owners love to have sunlight. They are effective for ceilings high above lit rooms and the length of the tube can be as long as 30 meters with some turnings of the tube using an elbow.
---
What are the characteristics of Lightway Silver?
It has a dome of very resistant Plexiglas.
It is a material similar to glass but it's more flexible. It doesn't get dirty because it has a smooth and hard surface and shape, which is self-cleaning with each rain. It delivers the same crystal sunlight as the Crystal type. It doesn't have as high resistance as the crystal glass dome of the Crystal line of sun tunnels, but thanks to its large diameter, it isn't as sensitive as the smaller Crystal sun tunnels to any changes in permeability of the light dome. With the smaller diameters of the Crystal series, using Plexiglas material for the dome could in some cases mean a loss of light delivered through tubes of smaller diameters. In comparison with the classic plastic domes, it is highly resistant to ageing and isn't affected by UV rays as in the plastics which are used to make domes.
The reflective tube, which has a guarantee of 25 years.
Plasma technology in a vacuum is adhered to aluminum in many layers. The most important plasmas are silver and silicon. Thanks to this, its directional reflectivity of sunlight at an angle of 45 degrees is 98%. The layers hold very long and they do not develop the small bubbles and irregularities which we know happens with old mirrors or in American sun tunnels especially, which use glued-on reflective foil that begins to unglue from the aluminum in places from the beginning.
---